Why Video?
---
DYNAMIC VIDEO CONTENT
GETS ATTENTION!
In a recent study a HubSpot Digital Consumer Trends Report clearly demonstrated the fact that VIDEO gets greater attention than email, still image posts or even podcasts! Here are the facts as stated by HubSpot.com: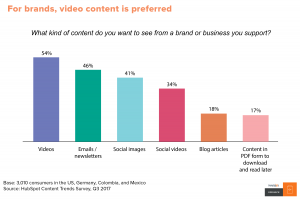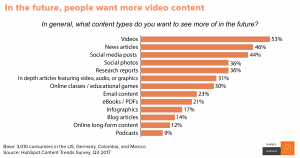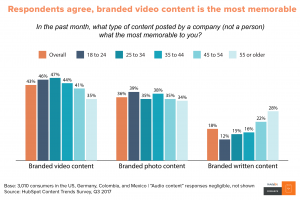 Contact us today! 
Put your company in front with video.
Dyersville New Media – 563-875-8299 – quote@dyersvillenewmedia.com