Radio Streaming
---
Radio Is Changing!
Radio, as we know it, was invented in 1926. Since then the media has changed from one transmission formula to another and then another. It has happened again. Radio now strives to reach many more listeners with INTERNET BROADCASTING. 
Just as AM turned to FM, now FM and AM are turning to the INTERNET.
INTERNET BROADCASTING can make you money. It can be used to boost your brand, help employees stay up to date, push a LIVE event or just keep clients entertained. Unique "niche" business oriented programming is now the preferred model. Information and talk based themed INTERNET RADIO STREAMS have a very low start up and maintenance cost.
Do you have a unique application? Advertising agencies, agricultural-business, grocery store, hospitals, large companies, music label services, radio stations, service and gas stations and many other corporation have taken advantage of INTERNET RADIO STREAMING.
Dyersville New Media will construct a business radio stream specifically for you. Using the latest and most stable equipment and services our company can help your brand expand through STREAMING INTERNET RADIO. Using native apps, (Apple and Google) an HTML5 version, (for older devices) Amazon's Alexa and INTERNET PC/MAC WEB PLAYERS to reach your audience. Private services need not worry, we can lock down all application with password control. We take you from start to finish. We instruct you or your employees on all things that are INTERNET RADIO. Check out our links on the left. We are always standing by to support you, just in case.
Dyersville New Media has the ability to help monetize your radio streaming and video product. Through our partners, Kerzoop and SecureNet Systems our company can provide 'pay per sale' and 'pay per inquiry' audio commercials as well as app, player and website banners. This allows you to earn more and that's a good thing!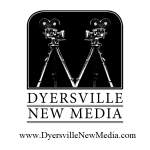 ---
Contact Chris Siehr today for your quote, Chris@dyersvillenewmedia.com.
Dyersville New Media – 563-875-8299 – quote@dyersvillenewmedia.com.